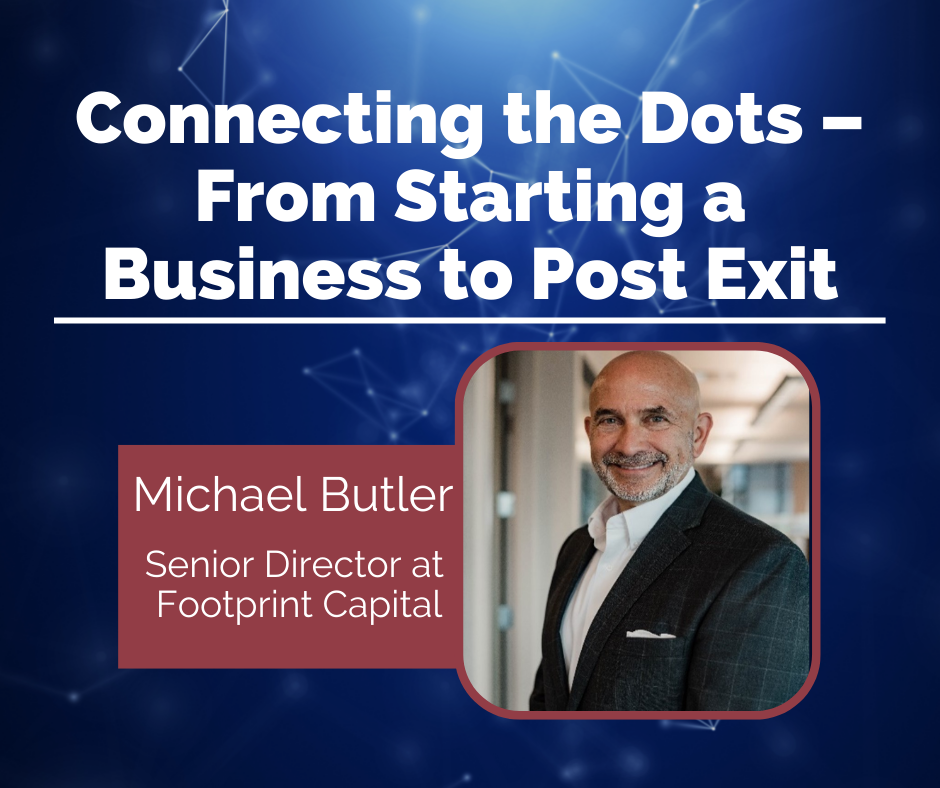 From starting, growing, and inevitably exiting a business, there are many different challenges, parties involved, and steps to consider. In our newest educational webinar, we walk through each step of the planning process and discuss how to better prepare your owner clients for the future.
In this webinar, our guest and Strategic Partner, Michael Butler, Senior Director at Footprint Capital, talks about the life cycle business owners typically go through during their transition out of the business and how to connect the dots when planning.
Michael discusses the major milestones that each business owner is expected to encounter during their journey of running, growing, and eventually exiting the business and how to overcome the many challenges that arise during this journey.
Guest Speaker:


Michael Butler - Senior Director at Footprint Capital
From his experience as an auditor and consultant with a Big Four accounting firm, a CFO of a manufacturing and distribution company, a senior vice president of a financial services company, a president of a broker/dealer and a partner in a venture capital firm, Michael Butler has a diverse and uniquely suited background to advise business owners on their business exit strategies. Whether it is exiting their own business or growing a business via acquisition, he seeks to provide his clients with multiple options which incorporate the best price and terms available.