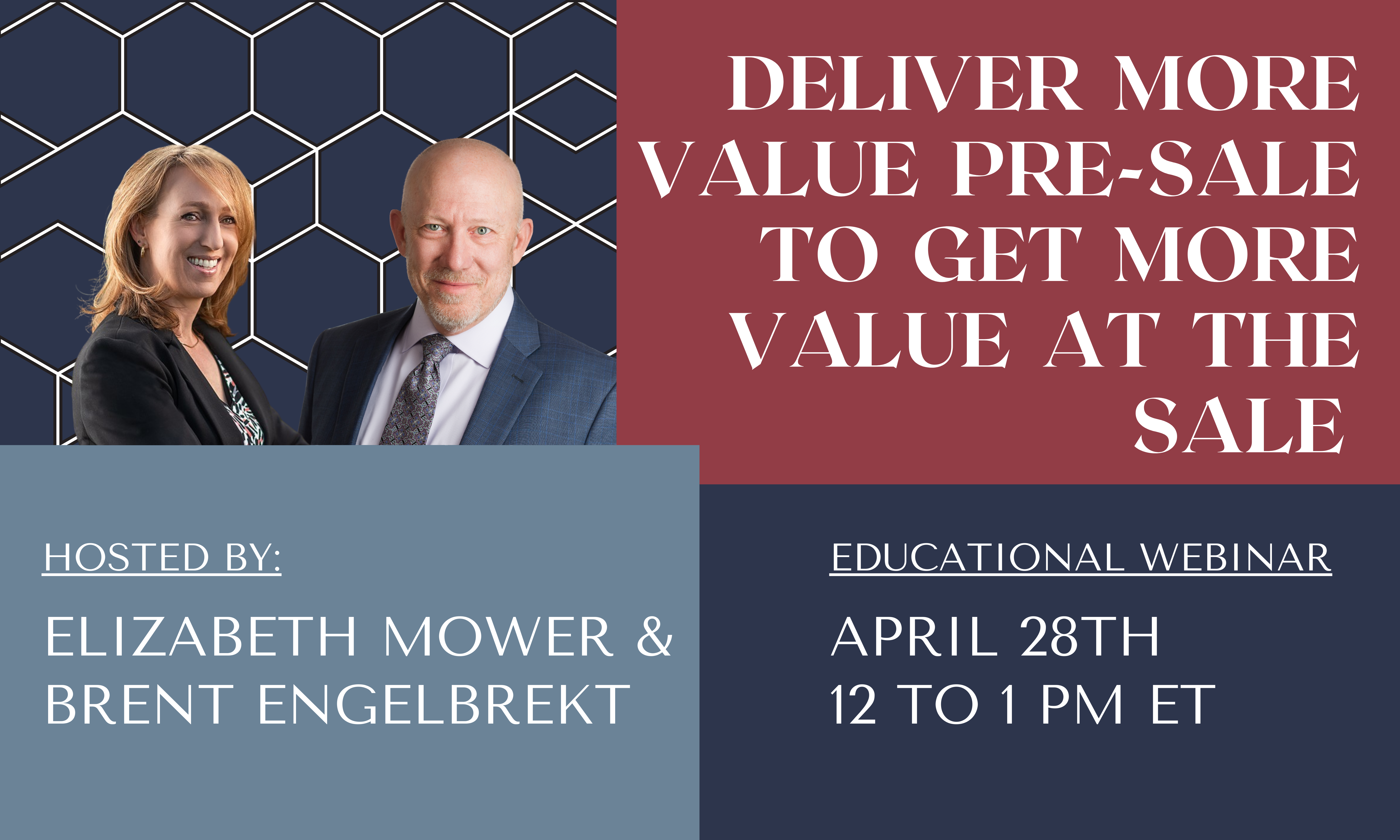 A lot of deals never make it to the finish line. Join Elizabeth Mower, President of BEI, and Brent Engelbrekt, Sunbelt Business Advisor, as they discuss the expectations vs. the reality of selling a business. Find out how you can anticipate roadblocks and make valuable contributions during pre-sale planning so that your clients improve their chances of a successful close.
In this webinar, we outline complex issues including:
Avoiding seller and buyer remorse

Properly preparing to retain key people (which may

include

the owner)

Finding and clearing out the skeletons in the business closet

Tax realities

Maintaining lifestyle

Recasting financials to tell the right story

HR issues

"Handcuffing" key employees to the business

Lingering COVID issues

And much more
Revealing problems with the business is never desirable, but it's better to get all the issues on the table early and deal with them before you go to market.