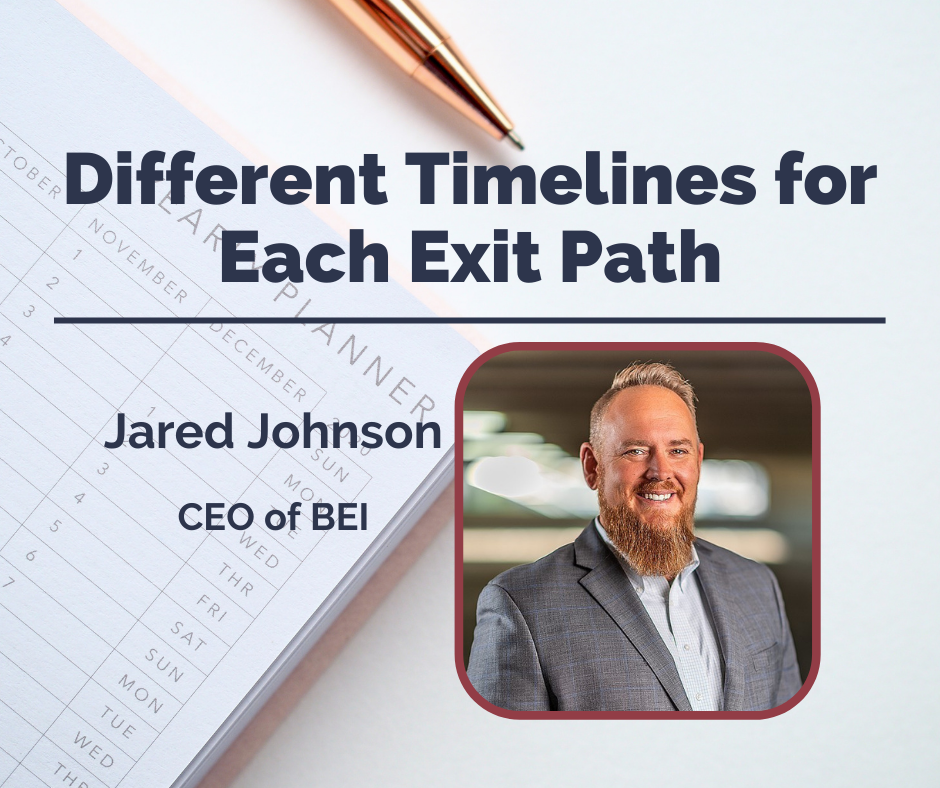 While there are many different paths your business owner clients can take, understanding each step and the timeline of each path can greatly affect this decision. For example, although an inside transfer might be the original plan, once you are able to layout the timeline, a third-party sale might make more sense or vice versa.
In this webinar, Jared Johnson, CEO of BEI, walks through each different kind of exit path you can propose to your clients and the detailed timeline that goes along with each plan. Webinar attendees will learn:
The importance of understanding a timeline

How to outline each critical step of the plan to your clients

The realistic length of specific plans
Planning typically takes much longer than most business owners expect. Create the right plan for your clients based on their specific needs and timeline.