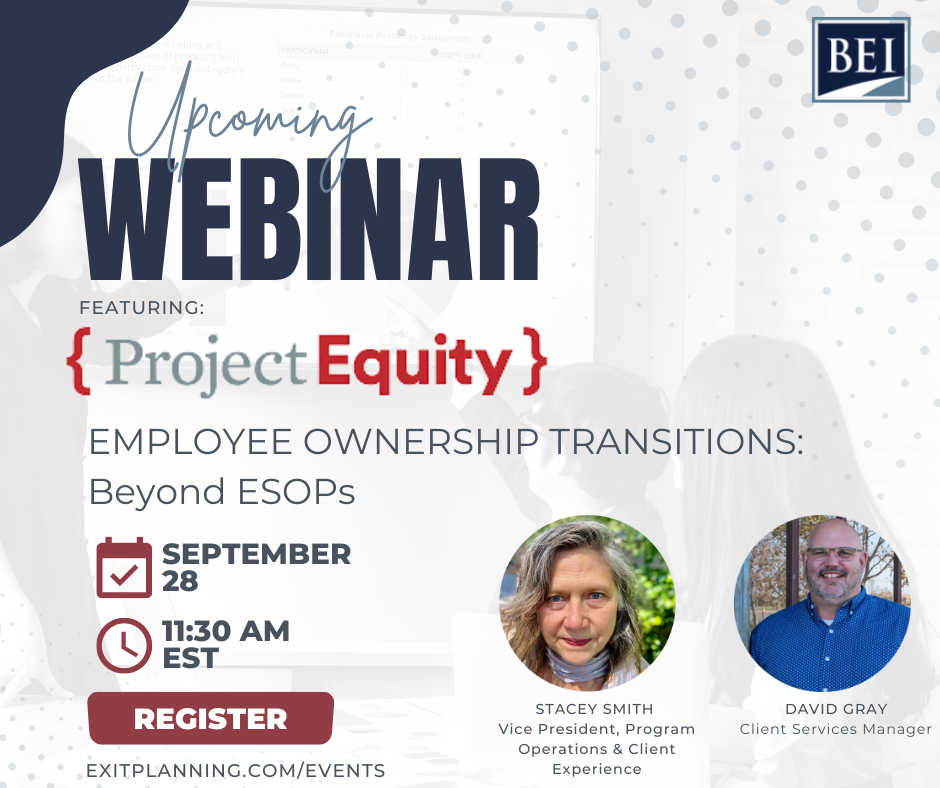 As business owners explore strategies to exit their business and solidify their legacy, an employee ownership transition offers an alternative that lifts up a ready buyer and strengthens the business for years to come. In this webinar, Project Equity will introduce you to other forms of employee ownership beyond ESOPs, help you identify good candidates already within your portfolio and show you how offering this service will expand your reach..
Guest Speakers: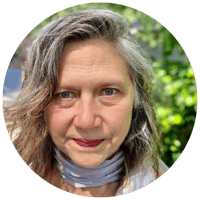 Stacey Smith,
Vice President, Program Operations & Client Experience
stacey@project-equity.org
Stacey is an expert in employee ownership. She has spent most of her career focused on helping businesses examine their impact and aligning it with their values. She started her career as a CPA, grounded in business financials, and then moved into strategy and organizational development while at Arthur Andersen. She was an early mover in the field of sustainability and corporate responsibility in the U.S. and joined Business for Social Responsibility in 2001 to help build their business consulting practice. She spent the next 10 years working with Fortune 500 companies to scale their impact. Looking to leverage her own impact to address larger issues, Stacey shifted her focus to the intersection of business, civil society and government. She began consulting nonprofits and foundations to strengthen the sector's strategy, management and governance practices. She joined Project Equity in 2019 to build the employee ownership (EO) transition consulting practice. She is now the Vice President of Program Operations and Client Experience. She leads a team that innovates and implements EO transitions. Stacey is passionate about how EO can impact workers, businesses and communities. She loves finding solutions for clients and engaging other practitioners in this exciting work.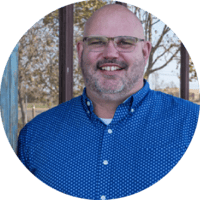 David Gray
Client Services Manger
david@project-equity.org
David is passionate about helping business owners put employee ownership to work for them. David started his career as a business owner, opening a fair-trade retail store with Ten Thousand Villages, in Montreal, Canada. He later opened Full Circle Thrift, a boutique second-hand store in Pasadena, CA. He has also helped nonprofits and businesses work together, leading the business development for one of Habitat for Humanity's networks of ReStores in the San Francisco region. Now at Project Equity, David is an expert in addressing the unique issues of businesses in transition. He excels in developing strategic governance plans that support growth and frees up vision holders to maximize their time and energy. David helps groups have difficult conversations that lead to creative solutions. His observation skills and interpersonal dynamics build trust, develop leadership and cast a vision for viable new realities.