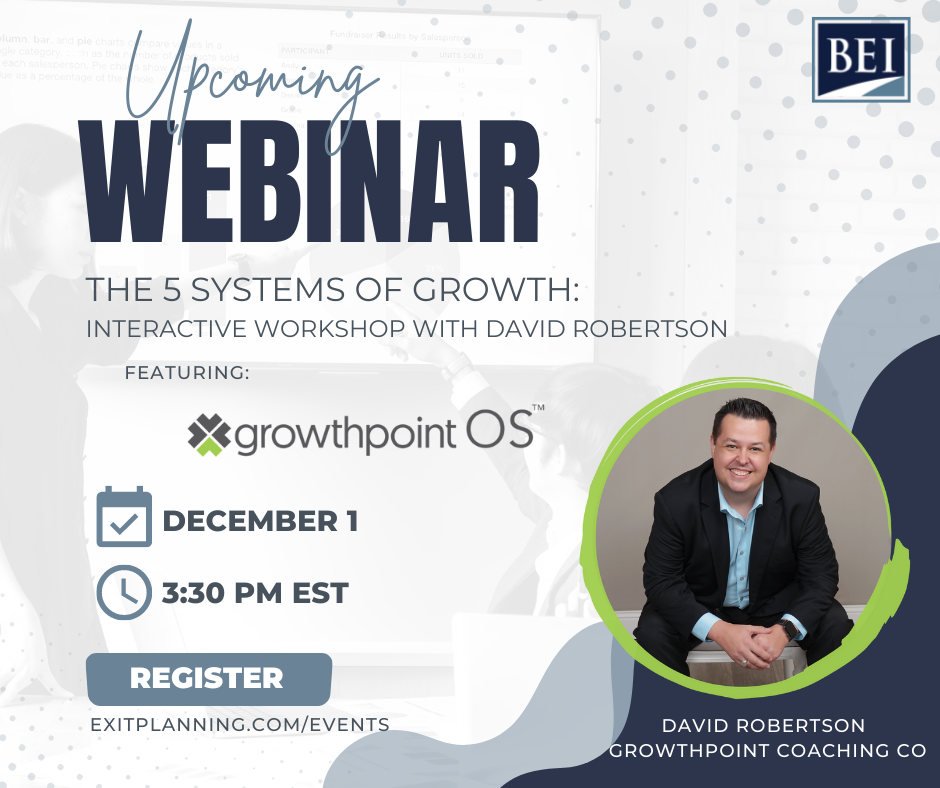 Founder and CEO of Growthpoint Coaching Co., and BEI Member David Robertson joins us on Thursday, December 1 at 3:30pm ET for an interactive workshop: The 5 Systems of Growth. This workshop will explore the value of operations systems: how they can enable your clients to sell for top dollar without regrets and secure a company's financial health throughout the exit process. David will share his take on the five most important activities a company can participate in to create value. Additionally, he'll share his operations secret that distinguishes a company that sells for top dollar from an owner with post-sale regrets.
Tune in to learn how to best connect with your client and their operations and spark the conversation about preparing for a successful business exit.
Register today!
Guest Speakers: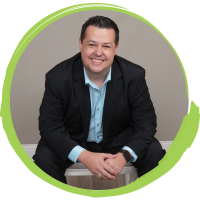 David Robertson
Founder, CEO of Growthpoint Coaching Co.
David Robertson is the Founder and CEO of Growthpoint Coaching Co., and creator of GrowthpointOS™, the "operating system" for business owners who want to get the type of business growth that creates the Freedom, Profit, and Value they really want. David has coached Forbes Councils, Fast Company Executive Board, and Chet Holmes International members. He has also worked with many of the most respected business brands and entrepreneurs on the planet. David is a BEI Member and has helped six companies successfully achieve and survive a business exit for the desired price.