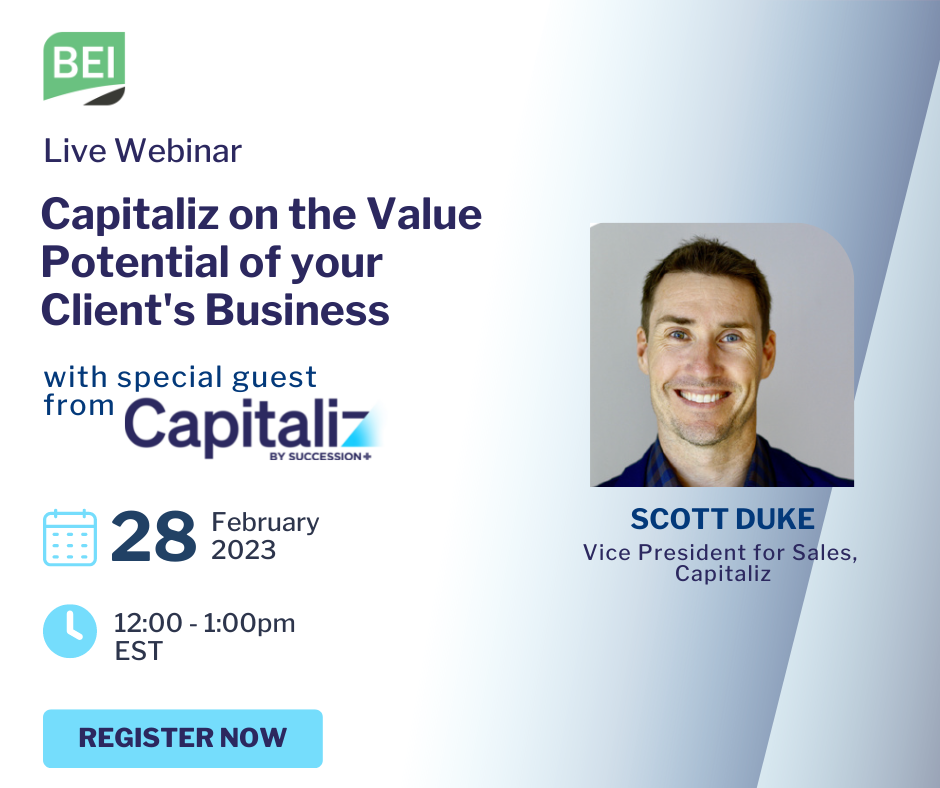 For Those Who Want It All When Selling Their Company
with guests from Executive Financial Services, Inc.
For some business owners, their only goals when selling their company are to maximize the sales price and cash at close, and then "go to the beach." 
However, many business owners are interested in more: They want it all! 
They want to maximize price, preserve the legacy their company represents, protect and reward the employees who have helped them build the company, and minimize taxes for themselves and the company.
In this presentation, special guests from BEI's valued partner, Executive Financial Services, Inc. (EFS) , will discuss:
How business owners can sell their company tax-free using Internal Revenue Code sections 1042 and 1014(a).

How employees can become owners of the company and have the company operate as a tax-free entity (Internal Revenue Code sections 401 and 501).

How employees' jobs can be protected, while dramatically increasing their future financial security.

How the selling owner can influence the company's operations, strategic vision, and mentor the company's successor management team.
Register today and learn from Kelly O. Finnell, J.D. CLU, AIF®, Founder and President of EFS, and Andrew T. Holmes, LL.M., QKA, Principal at EFS about how to make the most of a business exit.
Wednesday, February 15, 2023 at 12:00pm ET.