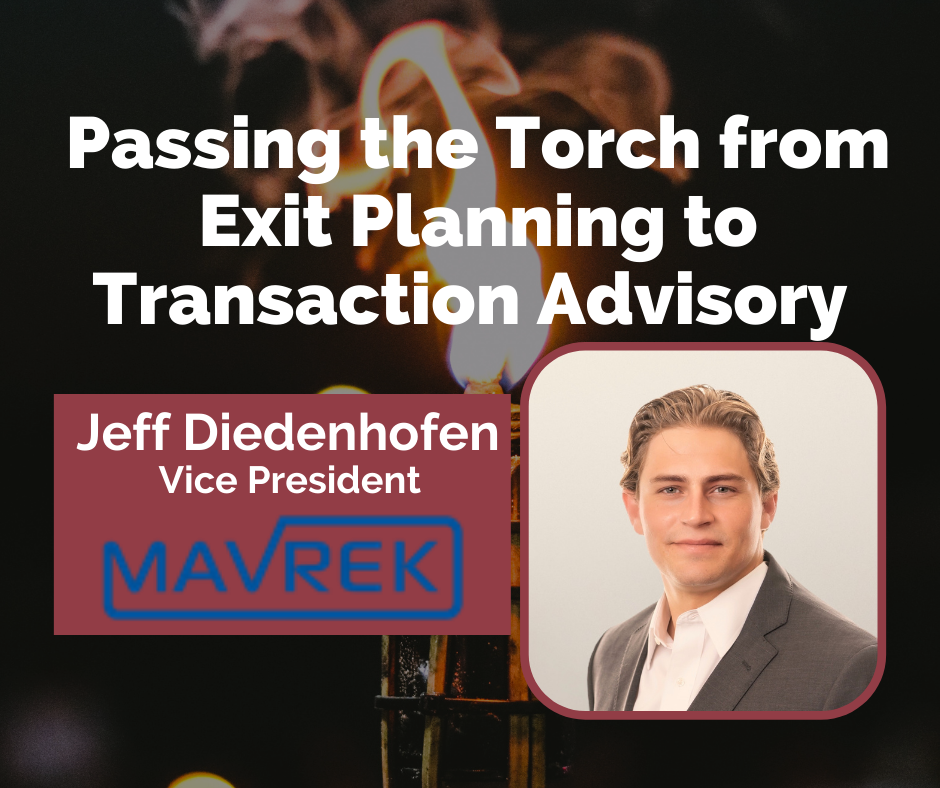 Join us for an educational workshop where mergers & acquisitions (M&A) industry veterans will share insights into new, profitable opportunities for Exit Planners to continue to assist their business owner clients through business sale, after the completion of an exit planning engagement.
A Certified Exit Planner is a true champion of the clients they serve – the business owner. Using newly developed tools and resources, Exit Planners can maintain their client-advisor relationship and advise business owners through the sale of their business from start to finish.
Guest Speaker:
Jeff Diedenhofen | Vice President of Mavrek
Jeff Diedenhofen began his career in the investment banking space where he specialized in middle-market mergers & acquisitions (M&A) and capital raising initiatives. It was this experience that resulted in his involvement in the development of Mavrek – an innovative cloud-based platform designed to help small and medium-sized business owners and their advisors manage and navigate the often overwhelming landscape of selling a business.