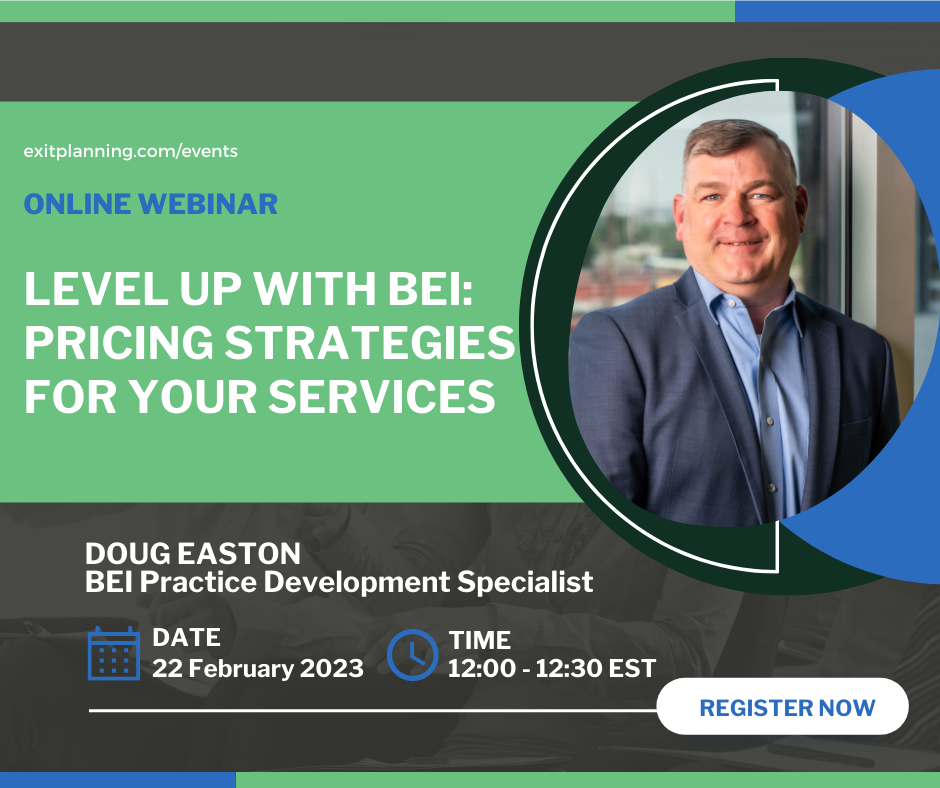 Level Up With BEI: Pricing Strategies for Your Services
The BEI team frequently engages in conversations with professional advisors, exploring how incorporating Exit Planning can enhance their core offerings, differentiate them from competitors, and provide a new way to approach clients. However, despite the benefits of Exit Planning, many advisors struggle with the question of how to properly change fees for these services and come to us for guidance.
Navigating the complexities of fee structures can be challenging, particularly in the Exit Planning space where different pricing strategies are prevalent. Join us for an upcoming webinar, Wednesday, February 22, 2023 at 12pm ET with BEI's Practice Development Specialist, Doug Easton.
You will learn:
How to use different tools to determine the right fee for your indispensable services

How to propose your chosen method to your clients

Ways to determine a competitive fee structure that avoids fee-aversion

Strategies to showcase the ROI of services to your clients

And much more!



Register today to level up your practice and ensure you aren't leaving money on the table.
Wednesday, February 22, 2023 at 12:00pm ET