Structured Installment Sales: Examples of How, When, & Why to Use Them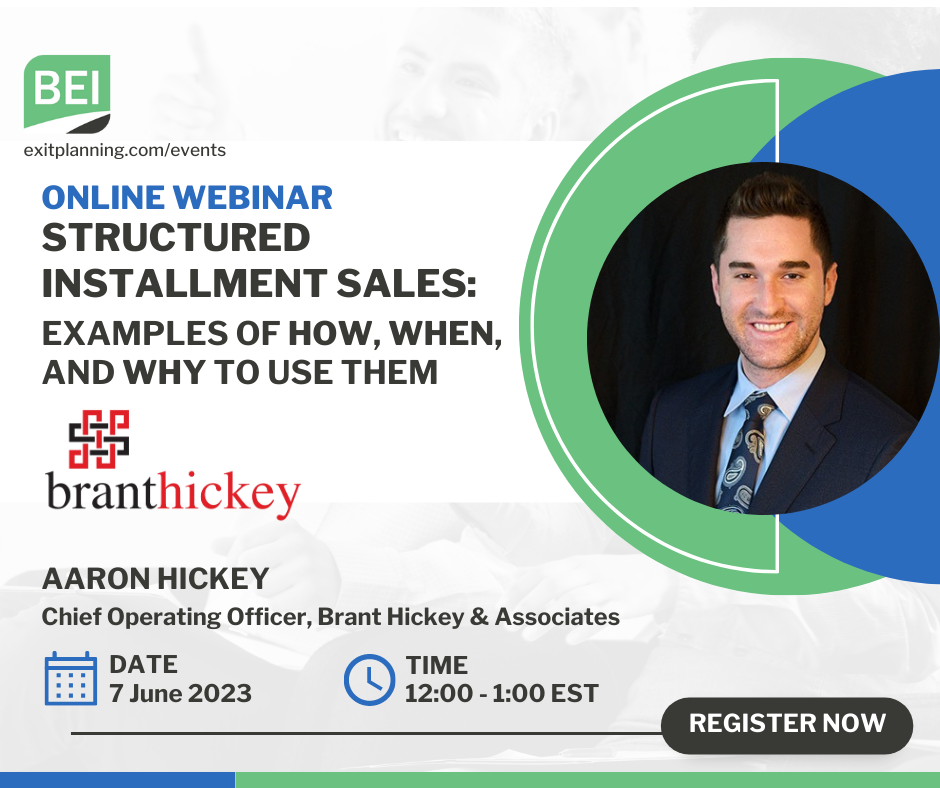 Structured Installment Sales have become a hot topic in the Exit Planning world as a solution for business owners during the sale of their business. During this webinar, Aaron Hickey from Brant Hickey & Associates, will walk through the logistics of Structured Installment Sales as well as numerous examples of when to use an SIS. Aaron will provide examples of real estate, land, and business transactions as well as payout periods of short- and long-term durations.
Structured Installment Sales can be used as more than a tax-mitigation vehicle. Aaron will share how to use an SIS for:
A guaranteed source of income to fund mortgages,

Retirement planning,

Children's college funds,

Reducing taxable income,

And much more!
At the end of the webinar, you will not only be able to identify the right use of an SIS, but also how to implement one in a well-rounded business exit strategy. Join us to learn more about the how, when, and the why of Structured Installment Sales.