Tax Reduction 101: Get to Know Madison Fund Service, Ltd.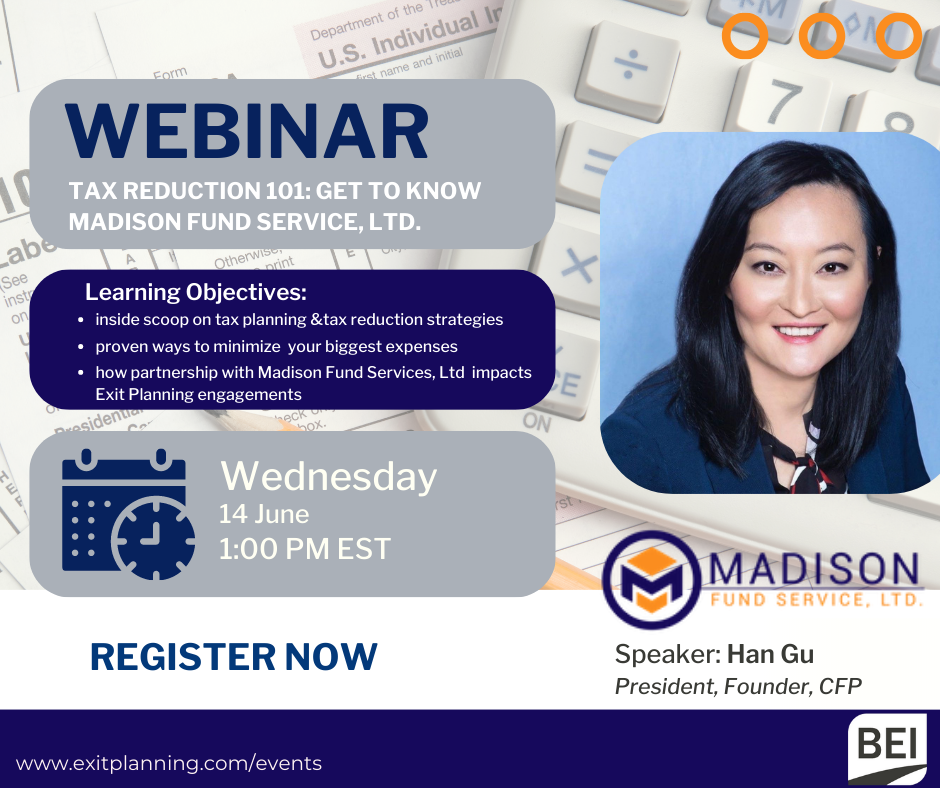 It's not what you make, it's what you keep.
This is the mindset of Han Gu, President and Founder of Madison Fund Service, Ltd., BEI's latest strategic alliance who will be featured in an upcoming webinar on June 14, 2023 at 1:00pm EST. Register today for the opportunity to learn tax reduction strategies, strategic tax planning advice, and more, via this one-on-one interview with Han Gu.
As we dive into industry-based questions on financial and tax strategies, viewers will see the importance of a proactive approach as it relates to Exit Planning. Attendees will also learn more about the value of a partnership that will ultimately result in more organized finances and appropriate tax planning for your client so they never overpay on their taxes and can leverage more from their most valuable asset - their business.