The BEI Path to Exit Planning Success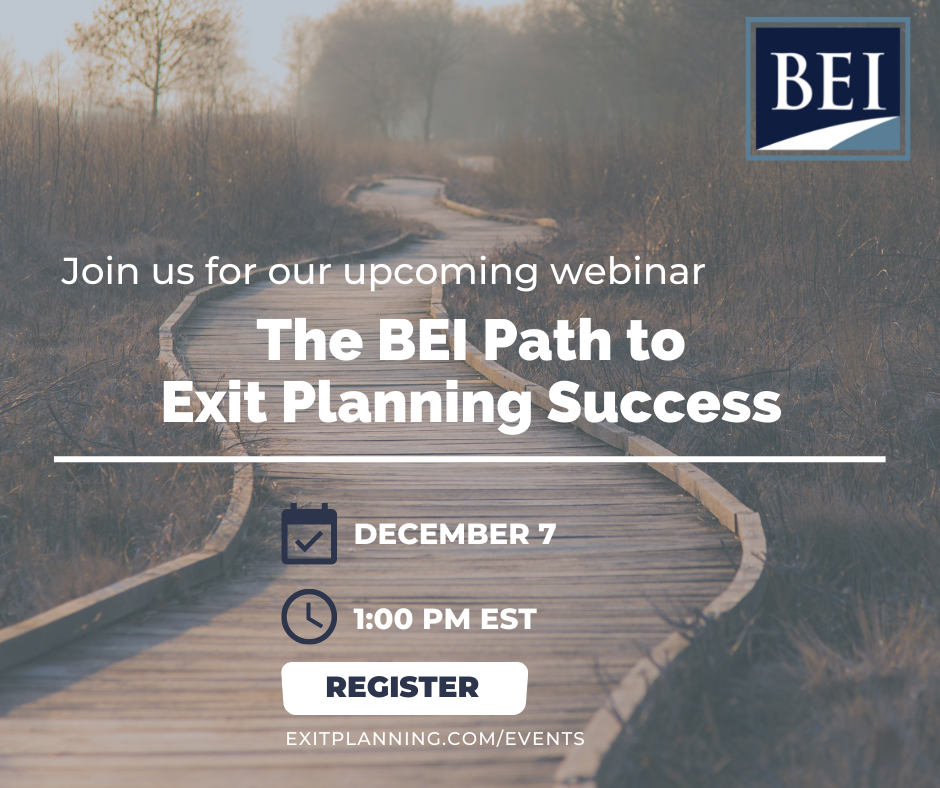 Register for BEI's upcoming webinar dedicated to determining the best Exit Planning path for you. We are often asked about the details of our three-step training program, as well as the differences among the available BEI License offerings. We'll share in this webinar an overview of our training program, requirements, pre-requisites and time commitment to obtain the Certified Exit Planning (CExP) designation, plus how to leverage a license year-round.
Join us for an informative, 30-minute live session to take a closer look at how you can make the most of your Exit Planning journey, and how you can launch your journey for less before the 1st of the year!
Register today & join us on Wednesday, December 7 at 1:00pm ET.