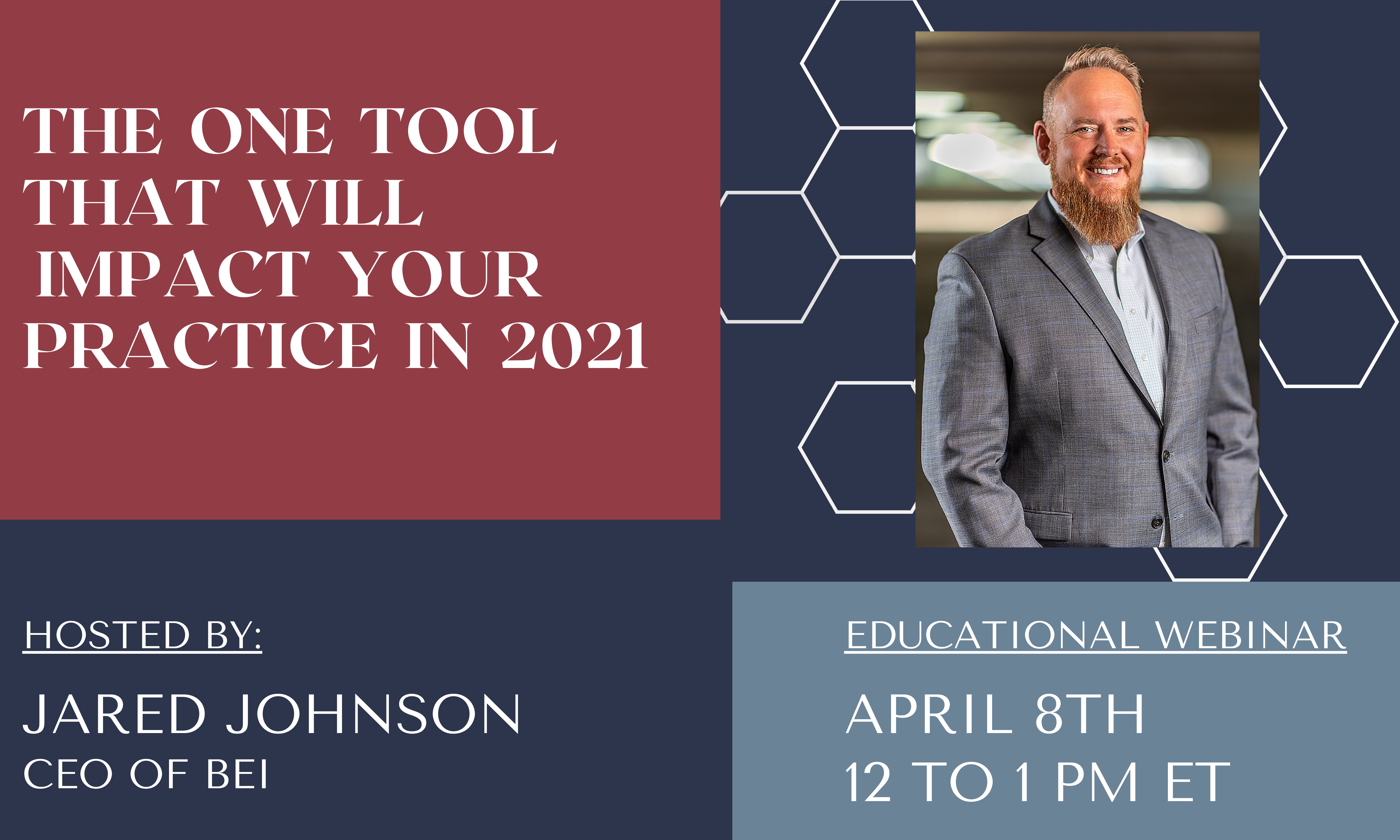 Having trouble getting in the door with your target audience and keeping them engaged? Maintaining a healthy balance between marketing yourself to new prospects and creating custom planning strategies for your current clients can be a challenge. Join Jared Johnson, CEO of BEI, as he outlines what advisors can gain from the BEI Full License to solve these common struggles.
The BEI Full Service License helps you:
Expand your reach to a wider target audience.

Keep your business owner clients and prospects engaged.

Deliver custom plans for each of your clients.
Join us April 8th for an overview of the BEI Full Service License.