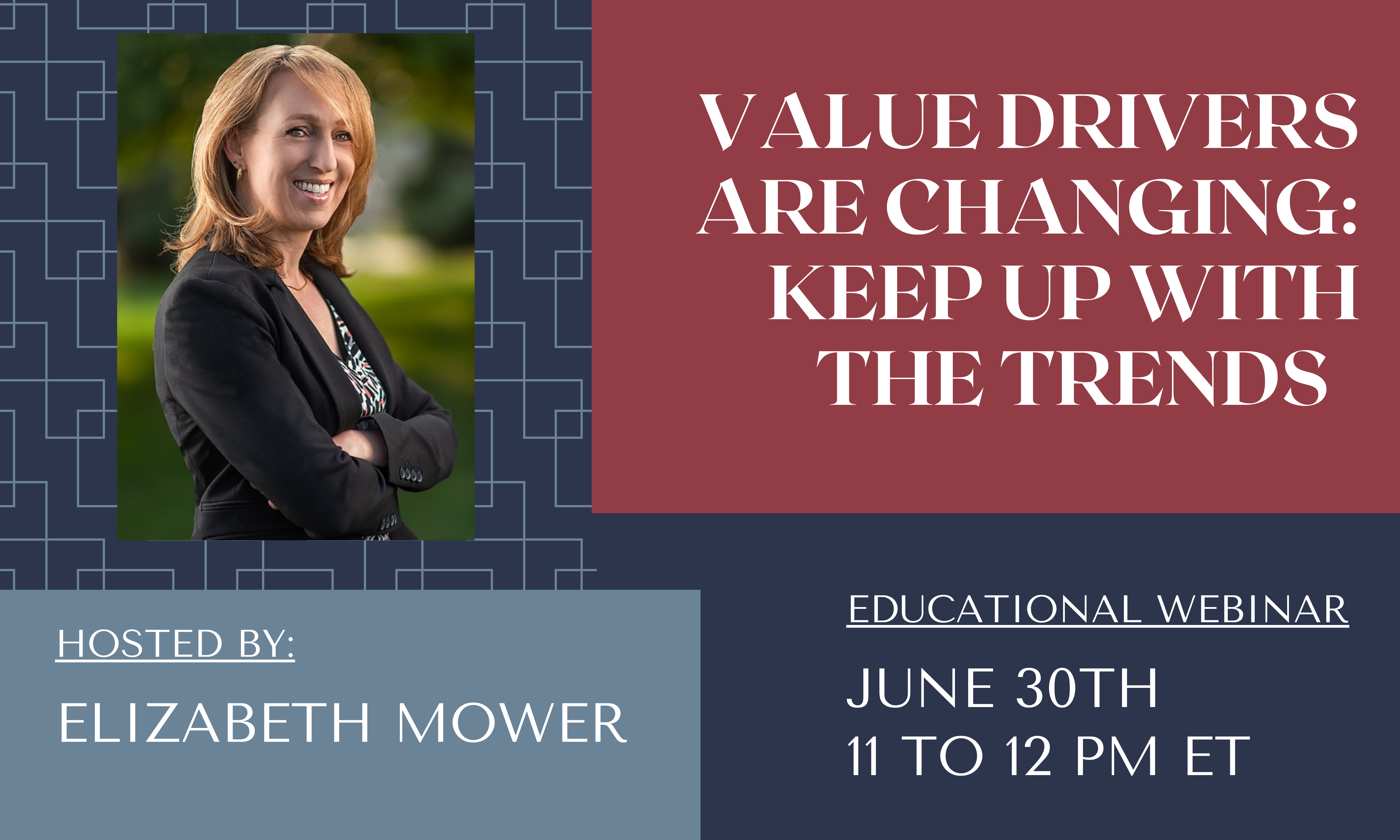 Are you looking for new ways to be more valuable to your clients? Do you want to know what most business advisors are seeing in their planning work? BEI's President, Elizabeth Mower, has studied the trends of business Value Drivers and has important updates to share with you. Join Elizabeth and a multi-disciplinary group of your peers to talk through the ways that Value Drivers are changing right before our eyes.
Elizabeth leads a discussion about how you can better support your business owner clients in their efforts to build value in their greatest asset, their business. We will discuss which traditional Value Drivers still hold true and learn about new Value Drivers that are growing in importance.
In this webinar, you will learn:
What is "The Gap" and how does it relate to Value Drivers?

Specific Value Drivers and how they are changing.

Strategic decisions that are affecting value in areas like leadership, human capital, product development, and more

.