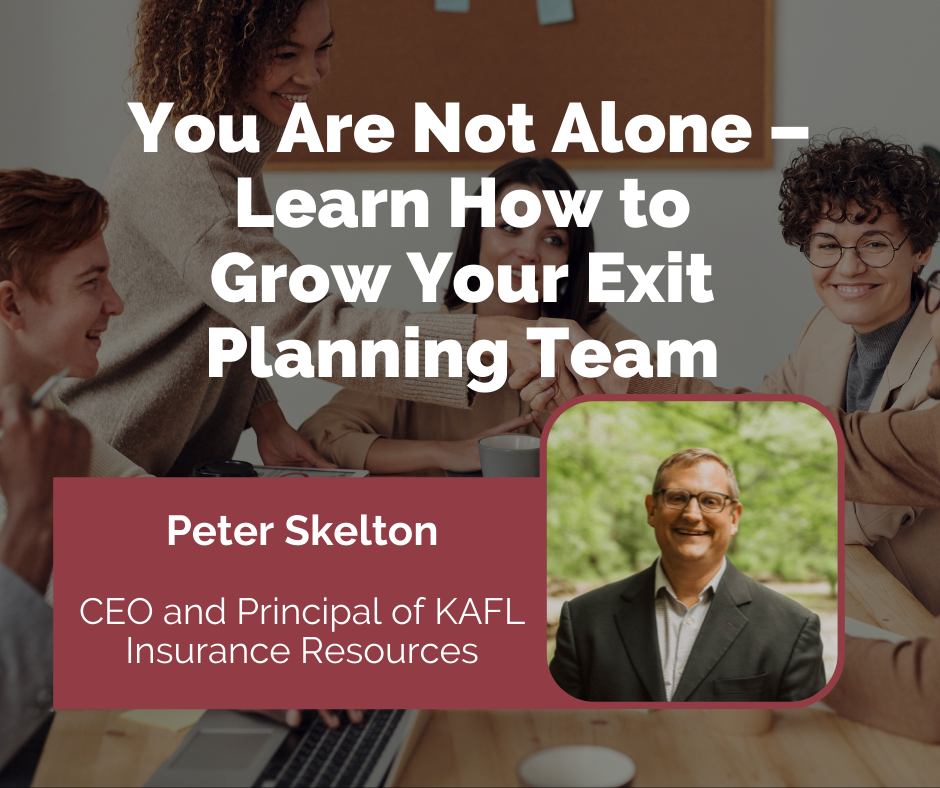 Do you feel as though your practice has become stagnant? Or perhaps you don't have the right advisor network to move along planning projects efficiently for your business owner clients? We often learn valuable advice from our peers in our industry.
Doug Easton, Practice Development Specialist, interviews BEI Member, Peter Skelton, CEO and Principal of KAFL Insurance Resources, on how he has built his advisor network to plan more efficiently for his clients. During the interview, he also dives into how he gets Exit Planning conversations started with his clients and prospects. Peter has some great advice to share on how he starts many of his conversations with business continuity planning and then organically pivots to strategic business planning down the road.
In this new webinar, we touch on several different topics with Peter. We dive into how Peter has found success in the Exit Planning space in these various ways:
Creating and growing advisor roundtables

How to keep business owner clients engaged

Building business value for clients

What to charge for unique services

How to overcome some common challenges working with business owners

And much more
Register to get firsthand advice from one of our successful advisors on how he is making an impact and growing his practice exponentially.
Guest Speaker:
Peter Skelton
CEO and Principal of KAFL Insurance Resources
An entrepreneurial career has prepared Peter to work with business owners in assessing and maximizing the value of their businesses. Starting in 1991, Peter joined his mother to form KAFL Insurance Resources, a successful insurance brokerage agency. The company focuses on individual life and disability products, employee benefits, and Medicare products.
KAFL's original founders all successfully transitioned their ownership in different ways, including utilizing an ESOP to purchase 98% of the stock in 2010. Peter and Lorrie transformed KAFL Insurance from an owner-centric company to a team leadership model. By creating an empowered leadership team and documented processes business value increased significantly.